My last Empties post almost turned into longreads, so I decided that I would try to have a monthly empties post, even if I have only few products. I failed immediately first 2 months (November and December 2018). And now, since I've been really active lately in emptying the products, I have again lot of material to comment and I have to divide my post in two.  So, without further ado, here are my new empties, mostly remaining from last year. Once again, a post that is a long overdue one!
SKINCARE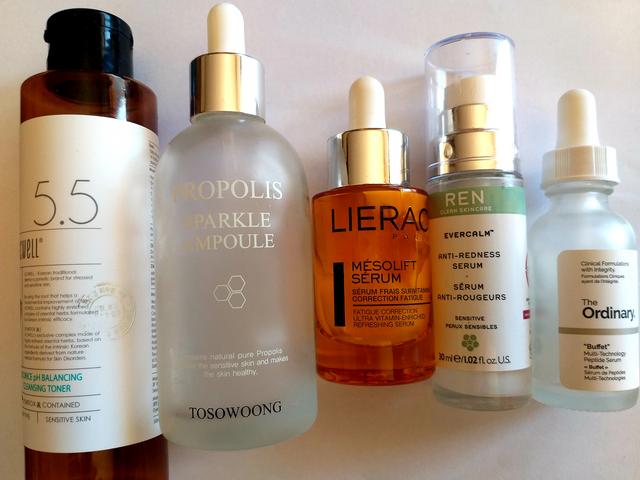 Acwell Licorice ph balancing cleansing toner – this is really a great toner: mild and hydrating, it softens the skin and gives it a healthy glow. If it wasn't so difficult to purchase it, I would always have a backup. However, I think I will not repurchase it, especially since the only ebay seller who is selling this toner, increased its price for 6 USD since my last purchase.
Lierac Mesolift serum – This was one of my favourite serums before I started to use Asian beauty products. That's why I bought it this time just to check out if it was still working. Unfortunately it isn't. It is stinging, tingling and I feel it on my face all the time when applied, but not in a good way. I didn't finish the bottle, I threw it away.
Ren Evercalm antiredness serum – this is one of only few non-Kbeauty products that I stick to. It has such a nice texture, is very hydrating and extremely calming. It does calm the redness and fulfils what its name claims. Will repurchase!
Tosowoong propolis sparkle ampoule – This is my 3rd bottle. Enough said! It provides the perfect hydration and glow, it sinks in fast and it isn't sticky as some products containing propolis, tend to. Will repurchase for sure!!
The Ordinary Buffet – this was the first Deciem / The Ordinary product I tried. I really like this serum. It is a white gel-like serum. I was using it both as a first step after cleansing and sometimes in a serum step of my routine. Used as a serum step,  I felt from time to time a bit of stickiness after I applied it and sometimes it was absorbed nicely in the skin. The skin is left soft and smooth. I honestly have a feeling that it filled some fine lines and that it downtoned a bit two wrinkles on my forehead that have been my companion since I was 12. For the moment, I'm trying some Kbeauty peptide serums, but Buffet is definitely on my To repurchase list.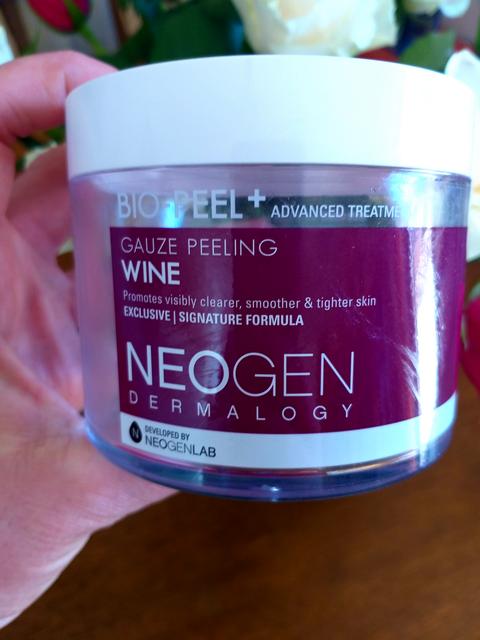 Neogen Dermalogy Bio peel Gauze wine – this product is just a proof of how innovative Kbeauty brands are and how they can turn the exfoliating into fun. And of course, the ingredients they use are just crazy. I would have never thought that I would exfoliate my face with a product based on wine. Otherwise, these are really nice pads, which leave the skin soft, smooth and they are not aggressive. This product also thought me a lesson: to read the instructions. I had a small accident after the first use: I didn't wash it off and it reacted badly with the rest of my routine turning my face into a red tomato. It took me few days to solve the problem. So, no worries if you rinse it off. I would like to try the Green tea pads also.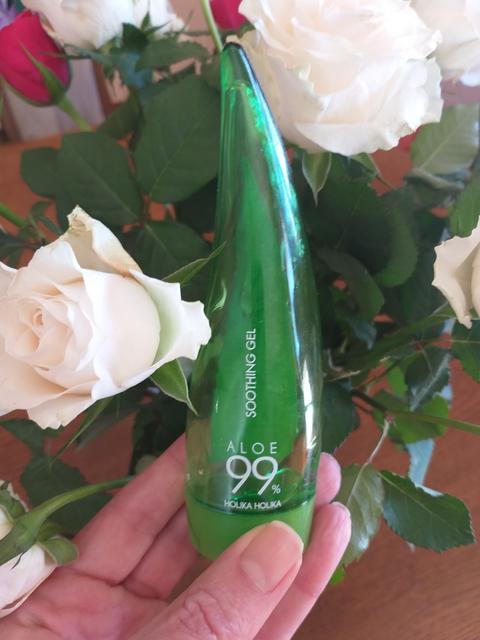 Holika Holika aloe gel – At first, I bought this aloe gel mostly for handling summertime accidents: sunburns, insect bites, etc. However, some time ago, inspired by some girls from a Kbeauty message board that I attend a lot, I tried it as a step before BB cream in the morning and a step before sleeping pack in the evening. Ever since, I didn't stop using it as a part of my routine. It is calming, moisturizing, it is not tacky at all (like some European aloe gels I tried). I only need a small quantity to refresh my whole face. I will try now the Saem version with 99% of aloe, but will repurchase this gel from Holika Holika for sure.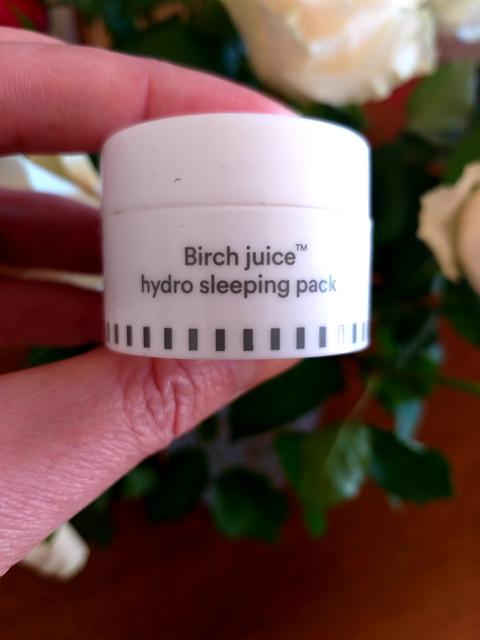 Enature birch juice hydro sleeping mask – I have already written about this sleeping pack in my previous empties post and in the post about my summertime favourites. I will just add that it is great and it works even better if it is put immediately on the previous step (without a pause between the steps). It locks in everything perfectly, is absorbed immediately and the skin is perfect next morning.
Carenel lip sleeping mask – this didn't do a thing for my lips. It was just sitting on top of them, sinking in very slowly and in the morning, I felt like I hadn't put anything. It is not moisturizing and sometimes I even thought that it was drying my lips. Won't repurchase!
MAKE UP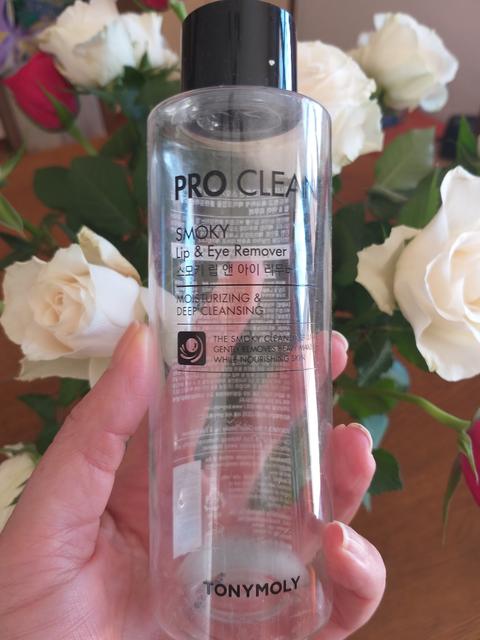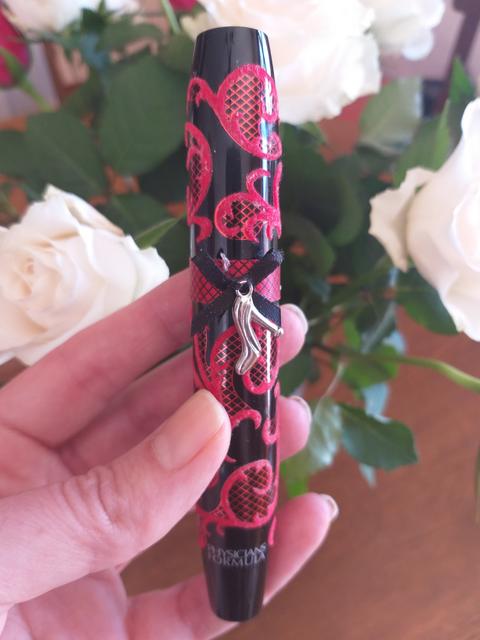 Tonymoly Lip & Eye makeup remover – nice, effective makeup remover which does its job great. It is gentle for the eyes what is really important for me, since I wear the contact lenses. Big plus is the bottle size: 250ml, which is quite a lot when compared to other eye makeup removers which are usually smaller. Will repurchase.
Physicians Formula mascara – From the very beginning, I wasn't very satisfied with this mascara. It has a nice brush and the shape that usually suits my eye lashes, but from the beginning, I had problems with the fallout. That's a huge issue for me since I wear the contact lenses.
SHEET MASKS AND SAMPLE SIZE PRODUCTS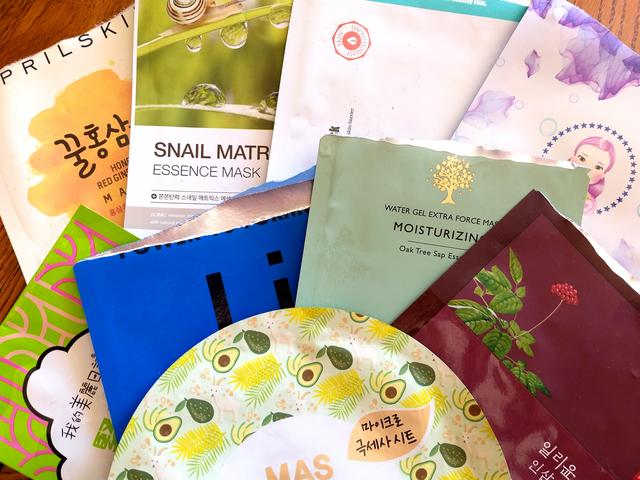 Ever since the heating season has begun, I reintroduced the sheet masks in my routine (I neglected them for a while now). And lately, as you can see, I use them often, but still not as much as I want to.
A by bom Leaf ultra water mask – While holding the mask, I was so afraid how my skin would look like once I remove it. The reason for that was the strong floral scent which didn't disappear not even for a second and it made me think that it had some irritating ingredient. However, my skin was nicely refreshed, soothed and hydrated.
A'pieu Madecassoside gauze mask – This is a nice, soothing mask which calmed the redness of the skin. I like it.
Scinic snail matrix sheet mask – Although I really like snail mucin in my skincare products, the sheet mask are the exception to this. I always have some kind of drying feeling when it comes to this kind of sheet mask. I had a similar experience with Naruko snail sheet mask and some others. I didn't like the cut either, especially around the eyes. Won't repurchase.
Dearpacker Moisture microfiber mascream sheet mask – Although the scent of the mask worried me at first (some kind of floral scent I cannot explain since the main ingredient is avocado oil), I liked this mask. It is moisturizing, nourishing and calmed down the redness. I must mention that the face wasn't left so soaked as usual when I remove the sheet mask. It was like I had put some stronger serum.
Illi ginseng firming hydrogel mask – this is one of my favourite sheet masks. I mentioned it in my Favourite sheet masks post. I always have a few in my stash.
Polatam Moisturizing Oak tree sap essence sheet mask – Nice sheet mask, material is very soft, feels gentle and nice on the skin. It is cut nicely around eyes and mouth. It is moisturizing and calming and it evens the skin. Love it!
It's skin LI sheet mask – Since I really love LI effector, I had high hopes for this one. The material is really dense, it is really soaked, so soaked that I had some problems unfolding it. The cuts around eyes and mouth are ok. And just like LI effector, which is my go to serum when I occasionally have problems with irritated skin, this mask has calming and soothing effect. I also used the remaining essence as a step in my routine the following day. Thumbs up for this sheet mask!
My Beauty Diary Oligopeptide Firming sheet mask – All I have to say about this sheet mask is that it wowed me completely!! It is cheap and yet no other more expensive sheet mask has ever given such a result: skin is firm, plump, lifted, completely even. I kept looking at the mirror and kept repeating:"Wow!!!" I was using the remaining essence from the packaging for 3 days and the result was also great (as if I had used the best peptide serum). Definitely will repurchase!!
Aprilskin Red ginseng honey – this is one of my top 5 sheet masks and it seems that it doesn't cease to amaze me each time I apply it. The skin is always left well moisturized, soothed and looks perfectly even. It is such a shame that it is extremely difficult to purchase it.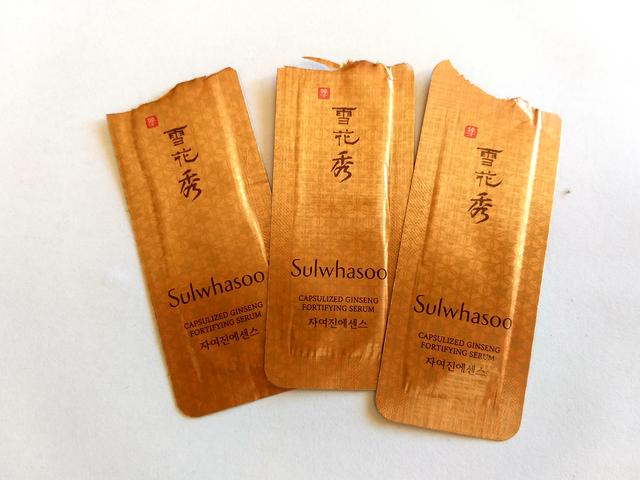 Sulwhasoo capsulized ginseng fortifying serum (in pouches) – this is really nice serum. It has a gel consistency, it absorbs fast in the skin, it makes the skin soft and plump with healthy glow. It has a specific old fashion scent which some people might not like. Although I had 40 pouches, I didn't use this serum on a regular basis to be able to confirm some big changes when it comes to wrinkles and skin tonus, but I see lot of potential. Will think about repurchasing.
I have already a new pile of empties to write about, so stay tuned!
Till next time, stay healthy and beautiful!