Although we are getting close to the end of  February and everybody probably forgot about last year or is at least trying to forget it for very obvious reasons, I still want to share this post about my skincare in 2020. I have already written the same post for 2018 and 2019, so it would be nice to continue in the same tone for past year which was anything but usual.
During 2020, I was trying to decrease my skincare stash,  and most of my posts were related to this topic. So, since end of February 2020, when I started to document my progress, till end of October , I managed to empty 77  different skincare products and 43 sheet masks and I emptied total of 186 products (skincare, body and hair care, makeup). Meanwhile, I managed to empty several products, but I didn't write a post about empties for a while now.   In 2019, I  emptied a total of 117 different items.
Although I was trying to maintain my nobuy during the year, I still managed to make 194 online orders (!!) during 2020. However, taking into account that we spent most of the year in different lockdowns, isolation, etc., this is rather normal (in 2019, I made 213 orders).
Throughout 2020, I opened 111 skincare products and a total of 245 items which includes everything for face, body and hair, makeup and some supplements (in 2019, I opened 115 different cosmetic items).  For the moment, I have 65 opened tubes, jars and other skincare containers.  I decided to elongate a nobuy further on 2021, since I must continue working on decreasing my skincare stash which is still rather huge.
And here is my cosmetic 2020 in some letters:
A as Allies of  Skin Molecular Silk Amino Hydrating Cleanser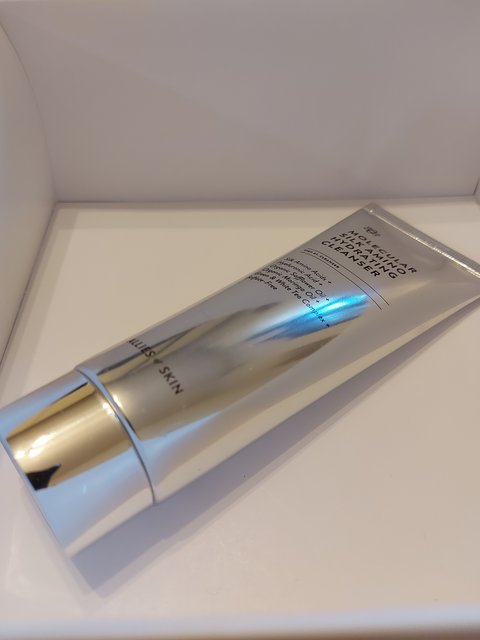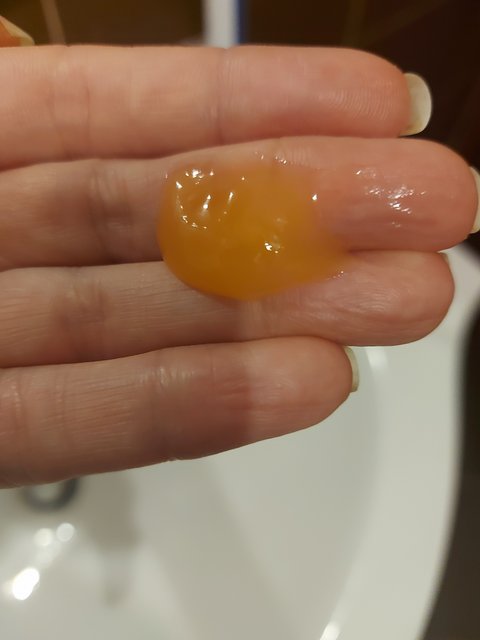 This is one of the best second cleansers I have ever tried. It's simply pure pleasure  to clean the face with this cleanser. It is lush and luxurious and I love it!! It has a jelly-like texture that glides so smoothly on the skin, it is gentle and is washed off easily. Actually I'm kind of saving this as a skin treat, since I will not be repurchasing it immediately due to my skincare stash decrease targets, but I definitely will buy it again!
A as Anessa Perfect UV Sunscreen skin care milk spf50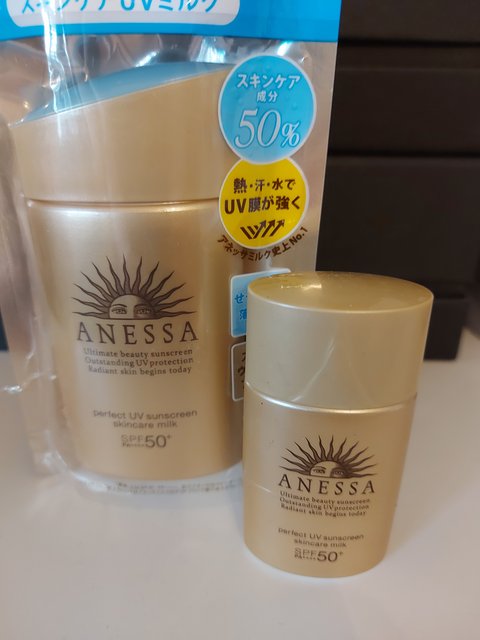 Although I only had a mini 20ml tube of this sunscreen, I immediately knew I found a jewel among sunscreens. Texture, absorption, the way it feels on the skin and works under the makeup, protection, everything about this sunscreen is just perfect. I have already bought a full size back up and I will keep on buying this perfect sunscreen. 
N as Nobuy – I have dedicated this year to my skincare stash decrease project and it  obviously had to include refraining from shopping or popularly called a nobuy. I managed to respect it with some minor relapses through the year and major one in November and December (I dedicated a post to it), but I will definitely continue with a nobuy in 2021.
N as Nuface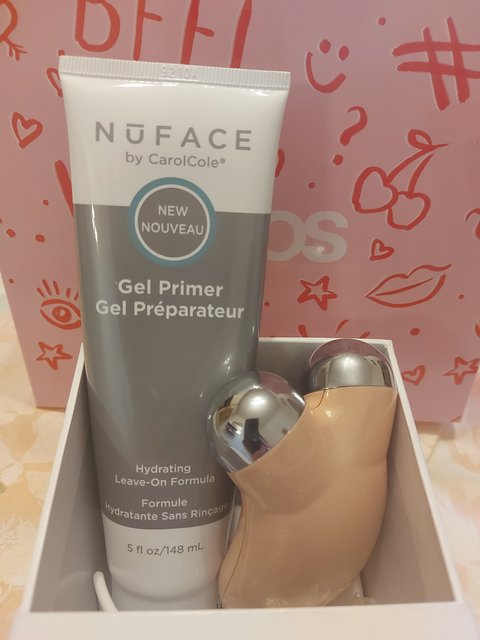 Since I'm in my mid 40's, it is inevitable that some signs of skin aging and aging in general are visible on my face and body. The skin is not so tight as it used to be, my neck and décolleté look a bit older than before. I'm not interested in botox, fillers or plastic surgery, so I found a perfect match for my skin needs in the treatments with micro-current devices.  I started to use Nuface mini beginning of October and I must say that I'm really satisfied. I do not expect miracles, but my skin definitely looks fresher, somewhat tighter, healthier. I followed the instructions and used 5 times a week at the beginning. Now I keep the rhythm of 3 treatments per week.
R as Retinoids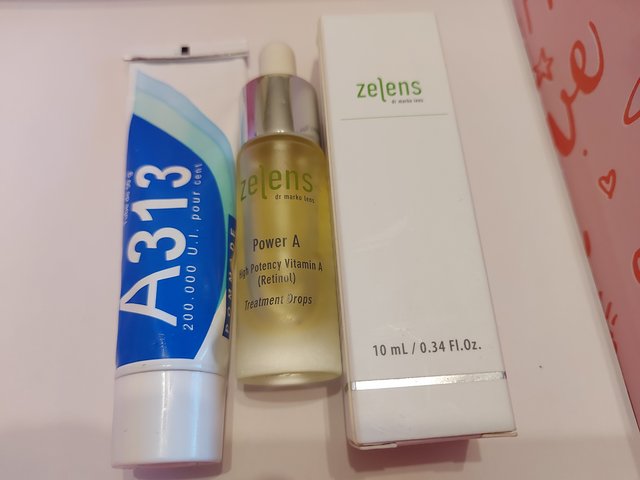 This is basically related to the previous point/letter. I started to use retinoids during spring 2020 while we were in first lockdown. The product I introduced is A313 Vitamine A pommade which is heavy and very greasy ointment. The type of retinoids used in A313 is retinyl palmitate which is supposed to be the weakest type of retionoids (retinoid esters), but suprisingly it feels pretty strong on the skin. The other product that contains retinoids that I introduced to my skincare routine is Zelens Power A High Potency Vitamin A treatment drops which contains three types of retinoids: encapsulated retinol, Hydroxypinacolone Retinoate and Retinyl Palmitate. The product is in an oily base, sinks in nicely in the skin. I didn't experience any side effects with neither one of these 2 products.
V as Versed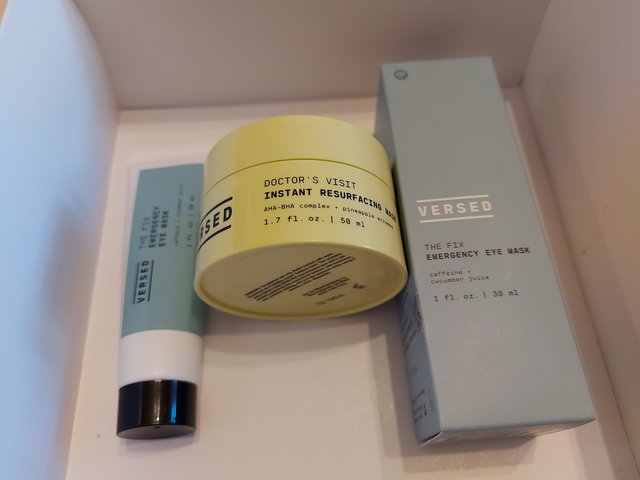 This is the brand I discovered during 2020 and I quite like it. I have tried several items from their skincare range and there is not a single one that disappointed me. The first product I tried was their niacinamide serum, Just breathe clarifying serum which was nice watery serum. I also tried their Doctor's visit instant resurfacing mask. It only takes 2-3 minutes to apply it and it works wonders in smoothing and resurfacing the skin with the cocktail of AHA, BHA and enzymatic exfoliation. And the last, but definitely not the least, is their eye mask The Fix Emergency eye mask which quickly became a staple product in my eyecare routine (I used it every single morning to refresh and smooth eye area). I do not want to be without this cream.
So, this was my skincare in 2020 in some numbers and letters!
Till next time, stay healthy and beautiful!