Hello everybody!
When I started to write my little blog, I was thinking that I would post 2 times per week. But, since I work a lot, I hardly find some time to finish what I started to write. That said, I go back to the real subject of this post.
There is nothing better than arriving home and seeing that few packages arrived and wait for you to open them! This happens to me quite often, since I order a lot online, but  I'm sure that the happiness I feel when opening the packages, will never diminish.
Besides this, I find myself often being target of my older household members'  jokes, because of number of packages I receive and the fact that I order my cosmetics mostly from Asia. They find this last part hilarious 😁
So, what was the content of the boxes I received lately?
As usual, I do not have a lot of make up in my new arrivals; most of it are different skincare products.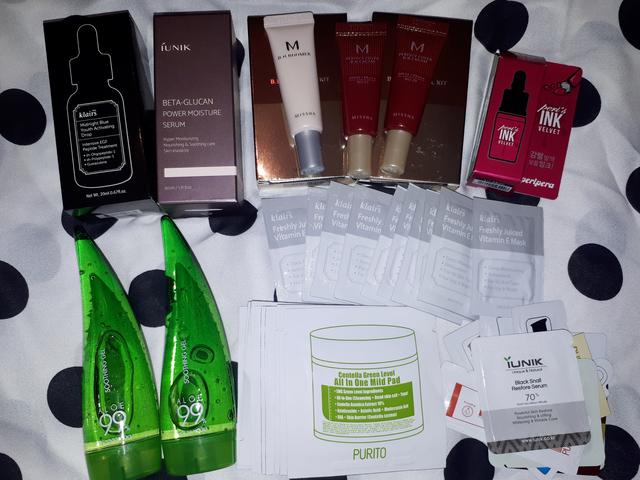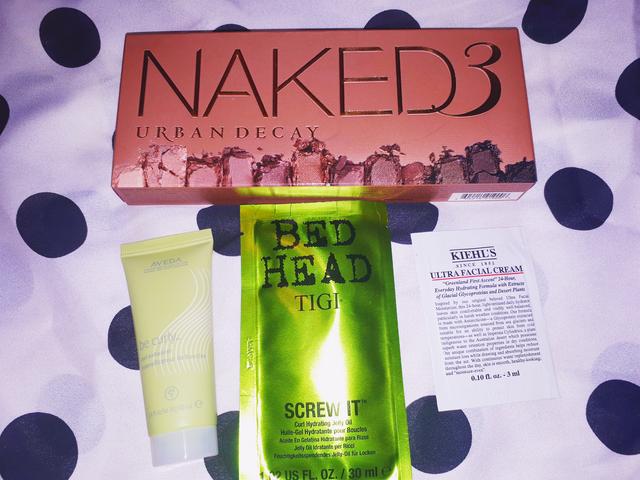 Klairs Blue youth activating drop – the instructions said that this is used as a first step after the cleansing. I'll try this when I finish my Tosowoong First essence Timeshift.
Petitfee Azulene soothing pads – Can't wait to try those pads. I couldn't find lots of reviews for this, but last few days the bloggers started to talked about them and it's only positive for now (I see now that I forgot to take the picture).
Holika Holika aloe soothing gel
Peripera Peri's Ink the velvet Oops fuchsia – I already have one Peripera Ink from Airy velvet line (Sold out red) and I love it!! Hope that this one will also be great.
Klairs Freshly juiced Vitamin E mask – I always wanted to try this mask, but I didn't want to buy a full size product. I was so happy when I found these samples.
Iunik Beta glucan serum – apparently betaglucan is a good replacement for hyaluronic acid (that what I read somewhere), but it won't dry the skin as hyaluronic acid sometimes does.
Missha bb cream trial kit – I bought 2 kits for my sister to try the shade #29. I will keep my perfect shade #27.
Urban Decay Naked 3 eye shadow palette – I always wanted to buy one of UD palettes; I chose this one after reading somewhere that this is a great choice for green-eyed girls and I'm one of them.
Aveda Be curly curl activator – I'm always looking for something which would bring back life to my curls (they are lost after an extensive period of hair-loss).
I didn't use most of those products before, with the exception of Missha bb cream, so I'm really curious about them, especially about Klairs youth activating drop and Aveda curl activator.
As usual, I got a lot of samples with my orders from Korea.
Did you try any of the products I bought?
Till my next post, stay beautiful and healthy.