First of all, this is a post which is really, but really a long overdue one. I started editing it few months ago. Some of the items below are already in use, but I will still share it with you.
Since I'm keeping track of my purchases, my  stash and use of all types of products, I came to a conclusion few months ago, that it was of an utmost necessity that I stopped buying skincare items for a certain period of time.  And that's how I took a decision to keep myself on a buying diet at least till my birthday which was in April or even longer.  But before that, I still wanted to enjoy a bit in shopping and as a result, you will see below what I bought. And then, when I saw what I had bought (hoarded!!) during this time,  when I remembered what I had already opened and what I had,  I decided that I would need to be on a no buy regime till the end of 2019!!! You have to remember that my whole beauty stash is bought by my own money!!
So, below you can see the results of my last madness/spree (all this was delivered to me a while ago, but I haven't written anything here for quite a while now).
SKINCARE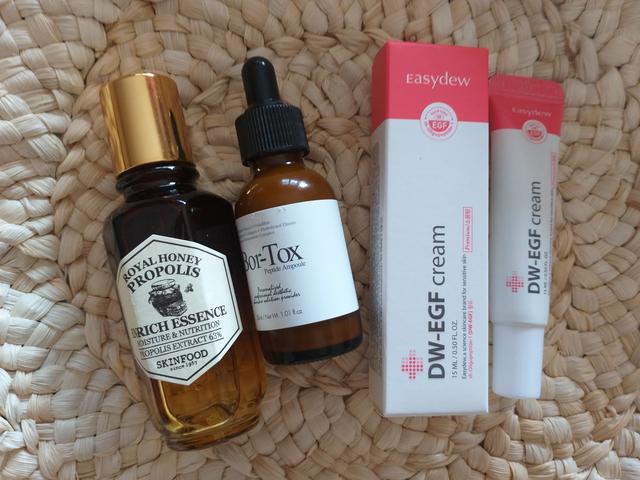 Skinfood Royal honey propolis enrich essence – I like very much honey and propolis in the skincare and always have at least one product that contains those ingredients. I also tried this essence when a friend decanted a small bottle and I liked how nourishing it was and how healthy my skin looked, so I really had to buy it.
From Nature Age treatment ampoule – one of the bloggers I follow, wrote a really interesting review of this product, so I bought it on a whim. Actually, this is a second bottle I bought, since I gave the first one to my sister as one of the Christmas gifts.
Medi-Peel Bortox – as I already mentioned in my post about 2018, I tried quite a lot of peptide serums last year and I really liked most of them. I tried this serum also afer receiving a decanted bottle and I liked it, so I had to buy a full size product.
Easydew DW-EGF cream – this one was also a result of an impulsive shopping due to the fact that I watched some youtube video mentioning EGF as an ingredient (I think it was Sokoglam's serie about their curations). Actually, the product they curated costs more than 80 USD, so obviously I treated myself with something similar that costs 19 USD.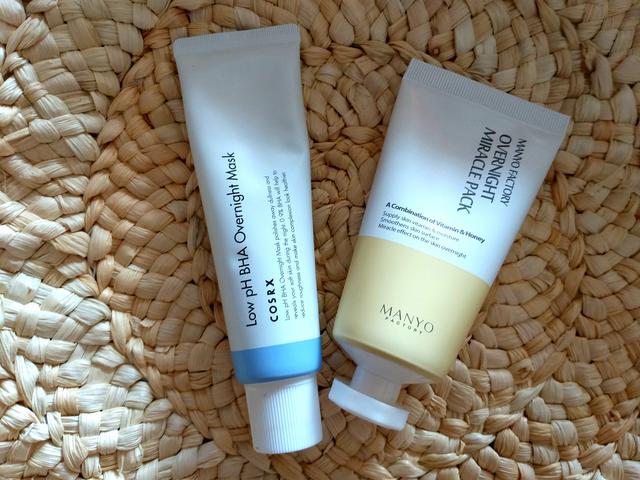 Manyo Factory Miracle Overnight sleeping pack – this is repurchased item. I wrote about it in my 2018 overview post since it is my HG sleeping pack and I will keep on buying it. I love how it is nicely absorbed. It gives my skin a nice moisture and perfect healthy glow. It has an interesting scent and nice texture. Will repurchase for sure as I have already said!
Cosrx low ph BHA sleeping mask – since I fell in love in Manyo Factory's miracle sleeping mask, I look more often towards this kind of products. This mask was a a new Cosrx product for me and the ingredients combination is really interesting.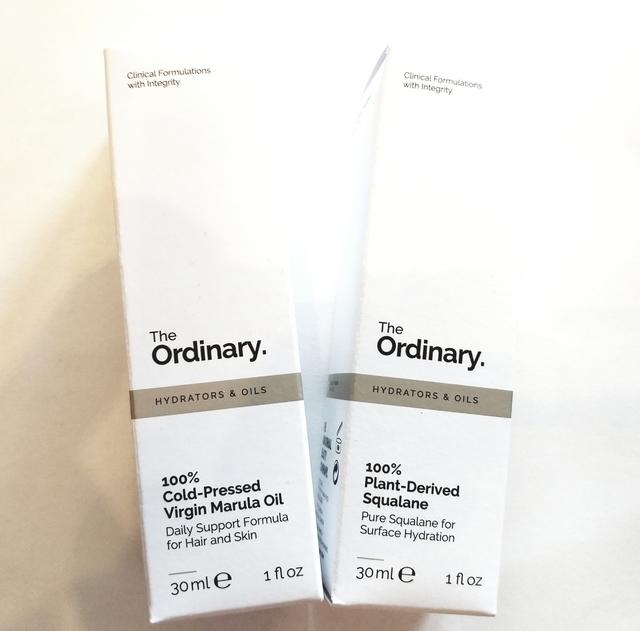 The Ordinary Marula oil and Plant-derived squalane – I didn't use oils in my skincare since quite a while. I feel like my skin could benefit a lot from oils during the winter/spring, so I bought these two oils since they are really affordable and have excellent reviews. Also, I didn't try a lot of product from Deciem/The Ordinary, but whatever I tried, I liked it (Buffet, Granactive retinoid 1% in squalane).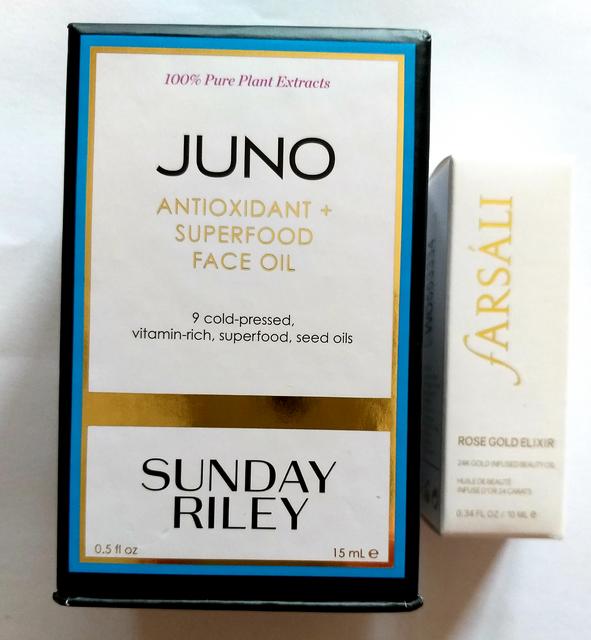 Sunday Riley Juno – I bought it since I really wanted to try something from Sunday Riley range. I adore this packaging which looks really luxurious. We will see if the results match the look.
Farsali Rose gold – this was bought on a whim together with the Sunday Riley Juno. Honestly I do not know a lot about this oil or about the brand, but I look forward to try it.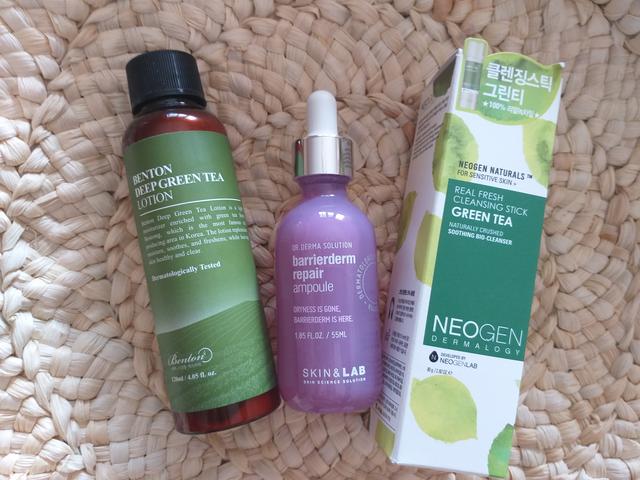 Benton Deep Green tea lotion – this is a relatively new product without too many reviews. This was a really impulsive shopping, since I basically wanted to buy a toner from the same line, but I didn't pay much attention to what I was buying. If this proves to be a nice product, I will probably buy a toner too.
Neogen Green tea cleansing stick – Since my favourite cleansing stick is probably discontinued (SU:M37 Miracle rose cleansing stick), I wanted to try something similar. This Neogen stick will have a lot to live up to, since Miracle Rose stick was not only my favourite cleansing stick, but my favourite 2nd cleanser.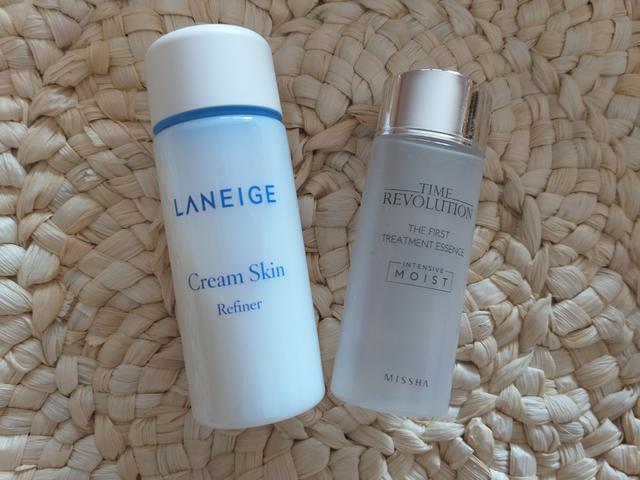 Laneige Cream skin refiner – also an impulsive buy after I saw one review. Till now I didn't try a lot of Laneige products (I tried the famous sleeping mask in the blue jar, but honestly didn't like it at all).
Missha Time revolution The first treatment essence (travel size) – I tried this FTE at the very beginning of my Kbeauty experience and I didn't notice lots of benefits from it. Since I really like how the first treatment essences work on my skin, I thought I could give a second chance to the famous Missha essence.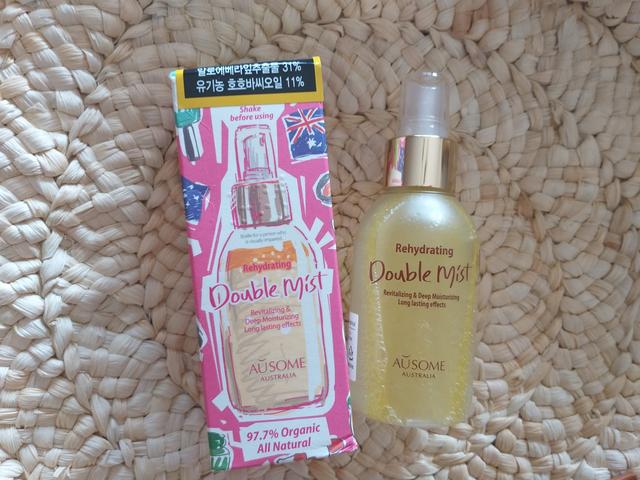 Ausome Organic rehydrating double mist 50ml – I like to use the mists especially in the morning and when I'm travelling to prevent a dehydration. This looks like an excellent mist and we will see if I'm right.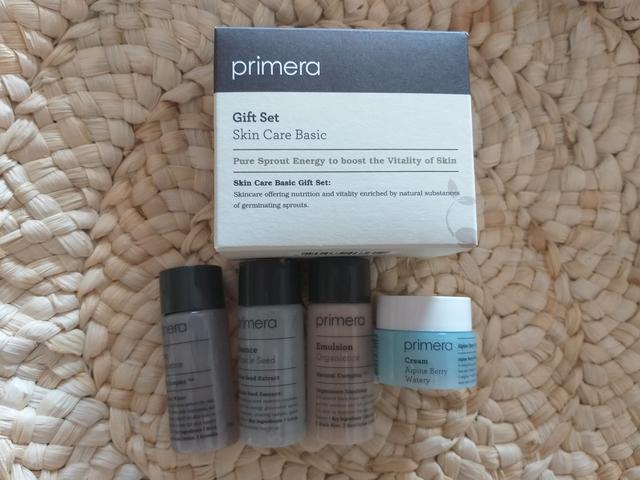 Primera skincare kit – I haven't tried anything from Primera brand up till now. I'm mostly curious about the toner and the essence and I really look forward to try it. I think I really have to start buying more often the travel size and sample products like I did in the beginning of my Kbeauty experience.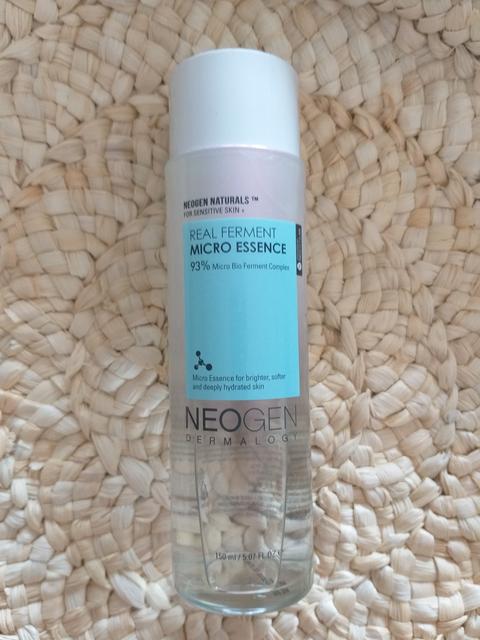 Neogen Real fermentation essence – I was watching this essence for so long, that I really thought I would never buy it! First, I wasn't able to find it anywhere except on some USA online stores which have extremely high shopping costs to my country. And then when I finally found it on Ebay at some Korean sellers, it cost a small fortune: more than 50 USD!! So, when my saved search showed it at 35 USD, I just had to buy it! I'm so thrilled to have it finally in my stash! Yeah! I do not have to mention that I have extremelly high hopes for this essence!!
SHEET MASKS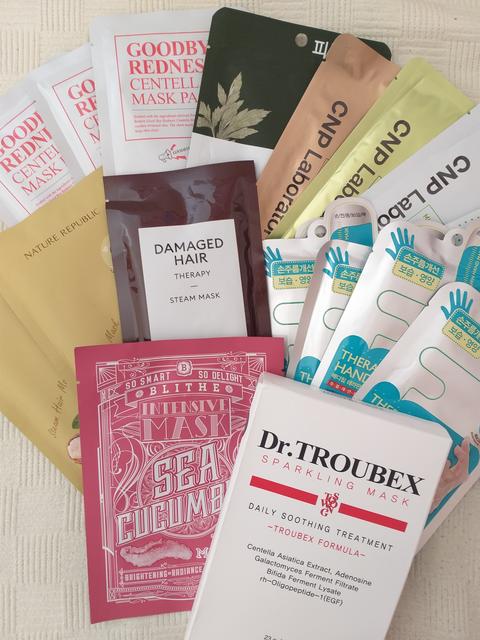 Tosowoong Dr Troubex sparkling sheet masks – this was bought also based on a nice review from a Kbeauty blogger.
CNP Laboratories ampoule mask 3x – this is a set of 3 different ampoule sheet masks (green propolis, mugener, vita whitening). I was using their cleanser as a second cleansing step (CNP Laboratories Cera perfect barrier) and I loved  it. I have their propolis serum on my wish list, so a sheet mask is a cheaper way to test if some other products (other than a cleanser) work.
Blithe Intensive Mask Bluezone Marine Cucumber – I'm very intrigued lately by Blithe products, but since they are on a pricey side, I'm trying to find some promo prices to test them. I bought this mask as a complement to my order from Beautybay.
Benton Goodbye redness centella – although I rearly suffer from a skin redness, I always like to have something in my stash that can fight the redness, sensitivity or similar. Although I haven't tried these masks, this sounds like it could answer to such challenge. I would also try to test the gel cream from the same line.
Leegeegam Deep & quick mask – Tone-up care – this was also an impulsive buy as result of reading a message board about Kbeauty.
Naruko sheet masks (different types) – only Naruko sheet mask I tried up till now was the one with snail mucin and it was horrible. On the other side, I read so many great reviews about their Narcissus sheet mask that I had to try it.
HAIR CARE
Nature Republic Argan essence deep care steam mask and Missha Damaged hair therapy steam mask – these are the first  products I purchased for my hair. I have high hopes from these masks.
MAKEUP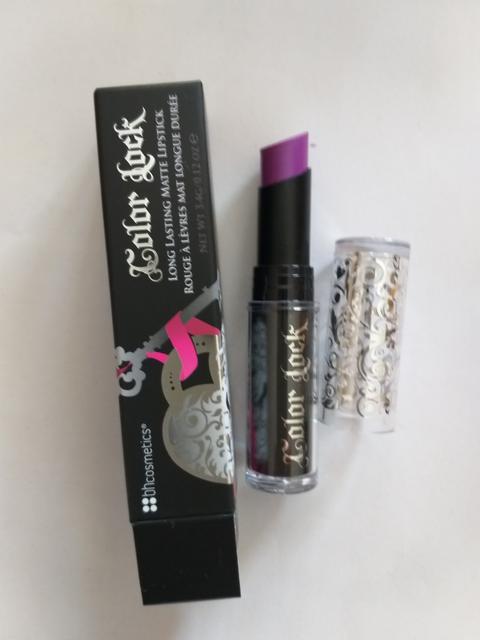 BH Cosmetics Color Lock Long Lasting Matte Lipstick in shade Passionate – I usually buy the lipstick and lip glosses in red (mostly cool tones), neutrals and fuchsia. This kind of brave purple shades always intrigued me, but I have never bought one. The discounted prices of only 3 EUR for BH lipsticks was an invitation for me to try the purple lipstick.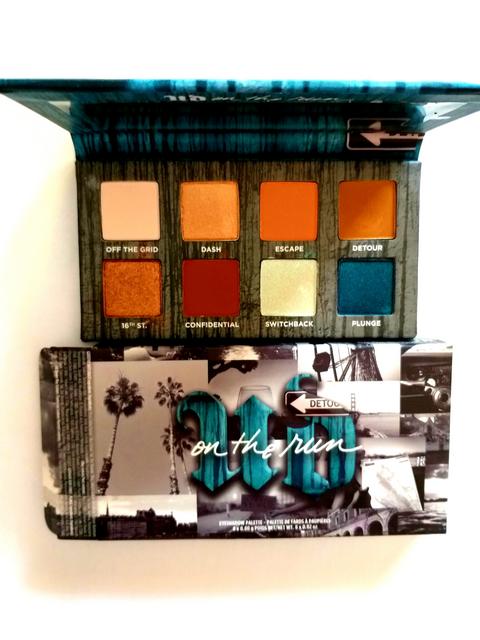 Urban Decay On the run palette – another impulsive buy. Honestly my eye makeup routine is quite basic: eye primer, eye liner and mascara, sometimes eye shadow, so my stash of palettes will last till 2039.
What did you buy lately?
Till next time, stay healthy and beautiful!