Hello everybody!
I didn't post for quite a long time till my last Empties 5 post. During this absence, I was really active in emptying products as you could have seen, but unfortunately for my wallet, I was also more than active in buying skincare despite of being on a no-buy regime (obviously the decision to stop shopping the skincare wasn't firm enough).
I bought again a significant number of products, some of them were already mentioned in last Empties post, some of them are in use and some of them waiting their turn to be opened. While I wasn't active here last few months, I was participating quite often on a message board about Kbeauty where I was posting my purchases. I saved the photos I had taken, so you will be able to see how far away I am from a no-buy!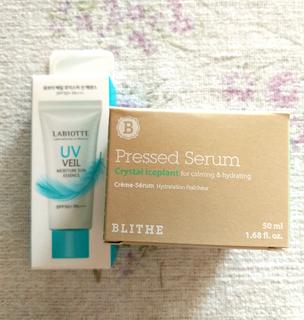 Labiotte UV veil  and Blithe Crystal Iceplant pressed serum are still not opened.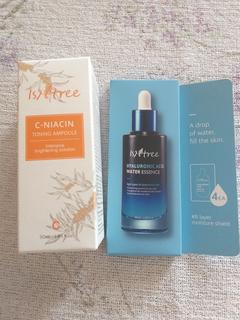 Isntree C-niacin toning ampoule is nice choice for those who like to combine the vitamin C and niacinamide.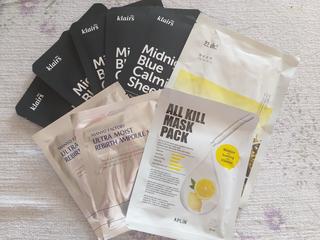 As a big fan of sheet masks, I'm always buying and trying the new ones. However, there are few types which I keep buying and one of these is Klairs Midnight blue calming sheet mask.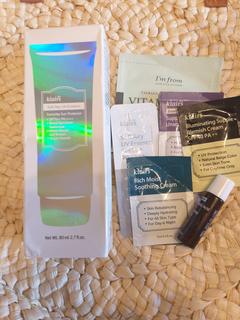 Manyo Factory Galactomy niacin serum and Hanyul Artemisia miracle relief essence are already emptied.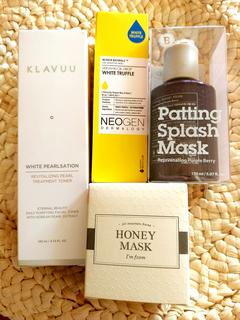 Klavuu White Pearlsation Revitalising Pearl treatment toner and I'm from Honey mask are already in use. I had high hopes from both of those 2 products, but I'm not so impressed, especially with Klavuu toner. Blith Patting splash mask – Rejuvenating berry and Neogen White truffle serum in oil drop are still not yet opened (I've tried a Blithe berry mask, since I received the small decant)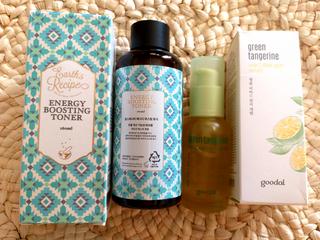 I was so happy when I bought Earth Recipe Energy Boosting toner which was on my wish list for quite a while. I haven't tried it yet. On the other hand, I did open Goodal Green Tangerine vita c serum and it is nice, but not much more than that.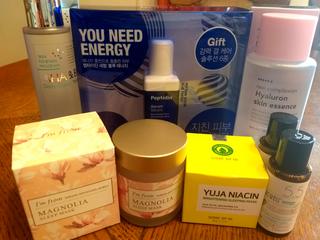 I always have a bottle of Mizon AHA/BHA daily clean toner. Hanskin Hyaluron skin essence and Acwell licorice 5.5 ph balancing toner are repurchased items. I'm from Magnolia sleeping mask was so long and so high on my wish list. It seems that it is discontinued. Some by me Yuja Niacin sleeping mask was an impulsive buy and it is still not in use. Dr Jart Blue peptidin was bought after I had tried a mini size serum.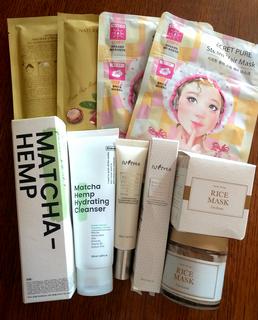 Nature Republic and The Saem hair packs are repurchased items. All the others (Krave beauty Matcha-hemp hydrating cleanser, Isntree tw real eye cream and I'm From rice mask) were bought for the first time and are already in use. I really like Krave Beauty cleanser.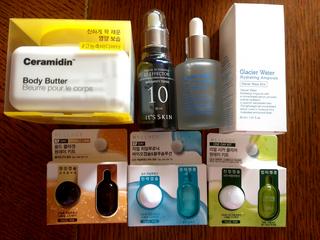 It's skin Power 10 formula LI effector is my HG calming serum/ampoule (combined with Cosrx Snail 96 mucin essence). A'pieu Glacier water hydrating ampoule and Wellage masks were bought for the first time. I have already opened A'pieu serum and it delivers very nice hydration. Dr Jart Ceramidin body butter is the first Kbeauty body care product I have purchased.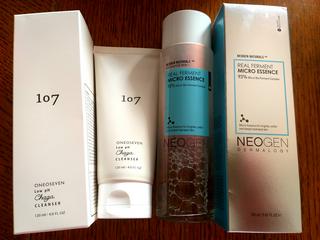 Neogen Real ferment micro essence is my HG essence. I have another bottle coming. Oneoseven Low ph chaga cleanser is the first time purchase.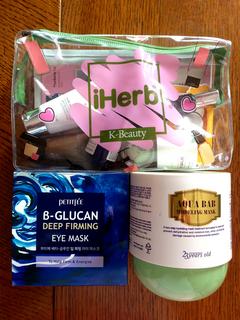 Although I did try some items from Iherb Kbeauty bag, I still didn't want to miss this bargain. Petitfee Beta-glucan deep firming eye mask and 23years old Aqua bab modelling mask were bought for the first time.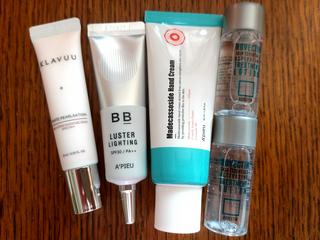 All these items were bought for the first time (Klavuu white pearlsation ideal actress backstage cream spf30, A'pieu luster lighting bb cream, A'pieu Madecassoside hand cream and Rovectin skin essentials activating treatment lotion). I'm really looking forward to try Rovectin lotion. By the way, don't you think that the name of Klavuu cream is just hilarious?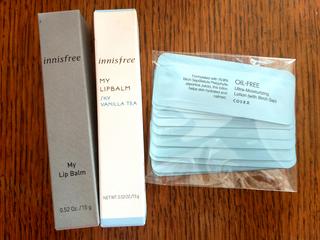 The sample set is Cosrx Oil-free ultra moisturizing lotion with birch sap which I wanted to try for a long time so when I saw these samples, I clicked buy button immediately.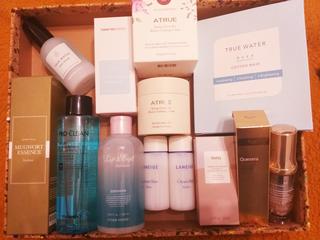 This is my wonder box 😁. The fact that I purchased some of these, like The Plant Base Quesera ceramide serum and Atrue Spring green tea watery calming cream, really made me satisfied and happy, because I finally got my hands on them. I'm really keen to see how I'm From mugwort essence works. Tonymoly Pro-clean smoky eye and lips makeup remover is my favourite makeup remover and obviously repurchased item. On the other hand, Etude House makeup remover was purchased for the first time. Laneige cream skin refiner and Huxley Secret of Sahara oil-essence are repurchased items. Thank you farmer true water deep serum and sheet masks were bought for the first time.
Most of these were bought with some discount codes on Ebay or during some promotions on Jolse.
And I still have to share with you my Black Friday haul.
I guess no one will ever believe me again when I say I'm on a no-buy!!
What did you buy lately?
Till next time stay healthy and beautiful!