Hello everybody!
Here is the third update of my skincare stash decrease project. I'm happy to see that my stash is getting smaller, but there is still a very long road ahead.
When I got the idea about this no-buy regime for 2020, I have already predicted in advance that I would probably "cheat" in April, since my birthday is in April. Also, I usually travel to USA in March or April for a business purposes and this travel usually gives me the opportunity to buy some things I cannot get my hands on easily in Europe. April is finished and I celebrated my birthday in a kind of a lockdown, my business travel to USA was cancelled due to the spread of the Covid-19. However, I did treat myself with few things, mostly makeup and body care and only few skincare items (everything is listed down below).
And here are my April empties.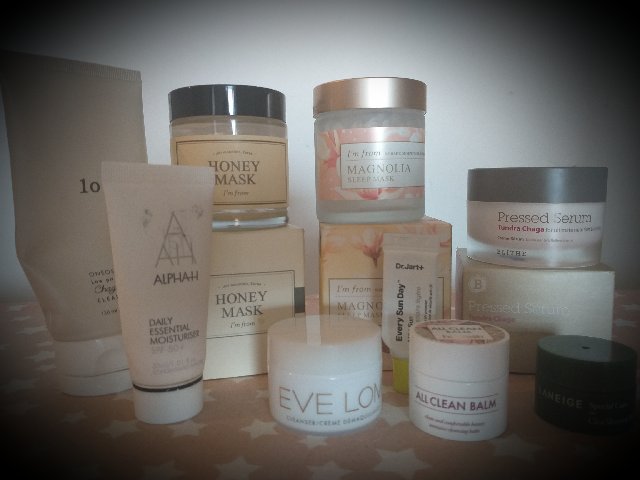 Eve Lom cleansing balm – this small jar was dragging around my bathroom for quite a while. It is nice balm if used exactly as described on a packaging (cleansing cloth, hot water, cold water), basically it is a cleansing ritual and it is effective. However, if you do not have time and you use it like a regular cleansing balm (massaging, emulsifying with water and washing off), it isn't that nice. It is thick, greasy and it smells terribly. It leaves a greasy residue and I feel like, despite that greasiness, it dries my skin. I will not repurchase it.
Heimish All clean balm – this small jar will find its spot in 2 of my posts: in the one about what I opened in April, but also in my Empties /update about Skincare stash decrease project. This jar was sufficient for only a week, but it was enough for me to conclude that it wasn't as bad as I thought back then when I tried it for the first time at the very beginning of my Kbeauty adventure. It is a nice cleansing balm which melts nicely and removes well all the dirt from your face and your spf and makeup. It emulsifies well when you add the water and is easily washed off. I could think of purchasing it from time to time as a replacement for my favorite cleansing balm (Farmacy Green clean).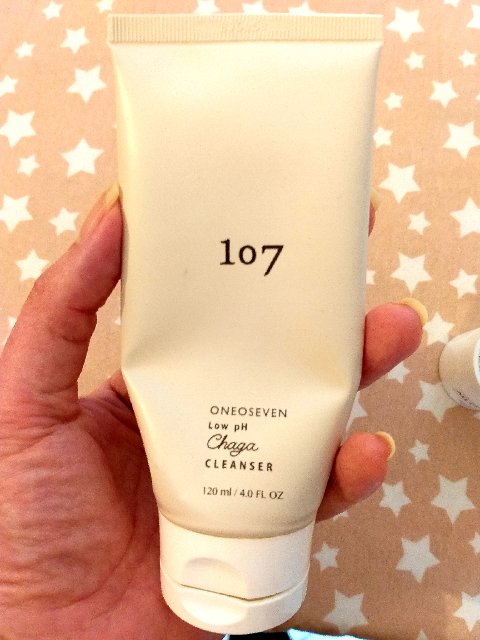 Oneoseven Low ph chaga cleanser – I really love this 2nd cleanser. It is a gel cleanser, very gentle and yet very effective in removing the remaining dirt or grime or traces of the first cleanser. When you add the water to it, it gives a nice emulsion and it doesn't foam much. The only thing I didn't like about this cleanser is a weird smell that probably comes from chaga mushroom (I guess), but it is not clingy and it disappears very quickly. Together with Krave Beauty Matcha hemp cleanser, this is by far my favourite second cleanser when talking about Kbeauty cleansers. I have a stash of second cleansers that I need to empty, but I will repurchase this one for sure.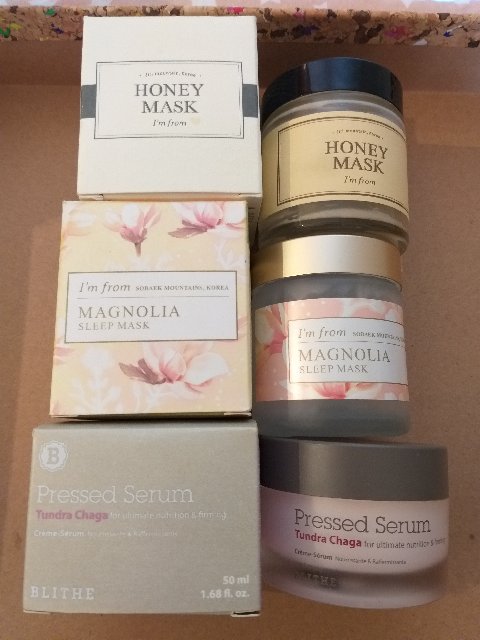 I'm from Honey mask – After reading so many raving reviews, I had really high hopes for this mask. However, I am not that into it after emptying this jar. I cannot claim however that it is a bad product, but it is not a splendid one either. I struggle in the beginning to find a perfect way to wash it off without rubbing my face too harshly and I found that the best way it washes off is if you add small amount of water to emulsify it and then wash it off. It is a nourishing mask, its consistency and the fact that is made mostly of honey, insures that you can keep it for quite a while on your face. However I didn't see so much difference or additional benefits if I keep it longer on my face. For me, besides a certain feeling of nourishment which is not a long-term one, I didn't notice any additional glow or suppleness. Many people enjoy masking with this honey mask, but I'm not one of them.
I'm from Magnolia sleeping pack – The wake essence from I'm from Magnolia line was such a hit from me, so I expected the same from sleeping pack and I was very excited when I managed to get it on Ebay. It is a nice lightweight sleeping pack with jelly texture, which is easily spread and absorbed. It provides a nice hydration and a whim of moisture, it is soothing and in the morning, the skin feels so plump, fresh and hydrated. I didn't try to cool it in the fridge, but I think it could work wonders if used like that during summer. However, I'm really sad that this product is discontinued (this is the 2nd sleeping pack which I really loved that was discontinued. The first one was my HG from Manyo Factory). I would repurchase it if it was available.
Blithe Tundra Chaga pressed serum – This product is the pure example of why I love Kbeauty. The textures, the products, the ideas they come up with, cannot be found anywhere else in beauty industry. Pressed serum!! I started to use this serum/moisturizer some time last year and I really loved its weird pudding texture that glides nicely and melts into the skin. However, at that time, I had a really elaborate and long routine, so this product and its benefits couldn't stand out and I put it aside and used it from time to time. When I reintroduced it to my routine end of February, I used in my 4 steps routine which I have now and this multi-tasker blew my mind completely. I used it as last step of my night routine. It plumps the skin, nourishes it, makes it bouncy and the skin looks and feels firmer definitely. I love this and will repurchase for sure!!
Alpha-H daily moisturizer spf50 – this was dragging in my drawers for quite a long time. I decided to put it on trial now during quarantine. It is not thick, glides nicely on the skin, doesn't have any white cast but it leaves a thin film on the skin and gives it a bit of glow. On the days I put a richer routine under it, it tend to pill a bit. Honestly, I do not think that it could work well with my BB cream or makeup. I will not repurchase this sunscreen.
Dr.Jart+ Every Sun Mild Sun – This one went quickly from Products I opened to Empties since it is a 5ml tube and it lasted only for 4 days. The first impression wasn't satisfying because of white cast and the fact it made my skin feel dry. However, after I started adding a thin layer of moisturizer, the experience with this physical sunscreen got better and I'm even thinking of buying the full size product.
Laneige Cica sleeping mask – If you maybe read my Empties posts, you could have already seen this sleeping mask. Almost all sleeping masks I tried so far had a jelly texture. This one is more like a moisturizer and I often used it in place of the moisturizer and as the only occlusive in my routine. It is really calming, nourishing and it locks nicely my night routine. I liked it and I will for sure buy the full size product.
Thanks to my 7-days sheet mask challenge, I emptied 9 sheet masks. It is still not as much as I planned.
In April, I emptied: 3 cleansers /  1 serum / 2 moisturizers / 1 wash off mask / 2 sleeping masks
April total: 8 empties + 9 sheet masks
Yearly total : 28 empties + 17 sheet masks
As mentioned above, besides emptying the skincare products, I purchased some items, but also got few as my birthday gift.
I got: Allies of the Skin Molecular silk amino hydrating cleanser, Dr Jart Vital hydra solution essence 50ml, Garden of Wisdom niacinamide serum (5%), Ducray Melascreen creme legere spf50, Cerave moisturizing lotion, Purito Centella green level unscented spf50, Caudalie Vinoperfect crème éclat anti-tâches 15 ml, Algenist Alive prebiotic balancing mask 10 ml
I gifted 2 moisturizers (Eyenlip 24k gold & peptides cream and Jiggot whitening cream) and 1 sunscreen (Some by Mi Truecica mineral sunscreen).
So, at the end of April 2020, this is current status of my skincare stash:
15 cleansers
20 toners and mists
20 acid & active treatments
14 essences
14 serums / ampoules
4 emulsions
22 moisturizers and sunscreens
5 sleeping packs
11 facial oils
20 masks
5 eye creams and eye masks
102 sheet masks
Till next time stay healthy and beautiful!